HumanResourcesEDU.org is owned and operated by Wiley University Services. Our content originates from many different education content writers. Our views and opinions are our own and for information purposes only. We want this website to serve as a directory guide, or an on-ramp, for educational programs as you explore the many options available. Please note the higher ed landscape is expansive; we do not include every option available and encourage you to conduct your own independent research.
Please view our advertiser disclosure to learn more about our content, how we are compensated, and what to expect if you submit a request for information form.
To get in contact with us for updates or anything else, please email here: olm@wiley.com.
What is HumanResourcesEDU.org's Mission?
The idea to develop HumanResourcesEDU.org came about in 2014 when the economic recovery had proven itself to be lasting and employers were rebuilding the workforce and sourcing new talent. As the economic reboot evolved over the next several years to become one of the most significant periods of job growth ever seen, the strategic importance of having effective HR departments came sharply into focus in the businesses world.
We created HumanResourcesEDU.org to serve as a resource for prospective undergrads aspiring to entry-level HR positions, as well as current specialists and managers looking to advance to upper-level management and executive leadership positions through graduate studies in business administration and HRM.
HumanResourcesEDU.org serves as a guide to undergraduate and graduate level education options, salary expectations and possible career paths for current and aspiring HR professionals. It was designed to make the decision-making process simpler for anybody considering their career options in HR – and looking for the right degree to get them there.
Why is HumanResourcesEDU.org Such an Indispensible Resource?
You're not likely to find any other resource out there that offers precisely the information that HR students and professionals need.
Here you'll find:
Education guides – Find answers to all the big questions about what type and level of degree aligns with different career paths in HR, and the earning potential associated with each. From information on undergrad degrees with a minor in HR to executive master's in HRM for mid-career professionals and MBAs with an HRM concentration – you'll find it all right here.
Scholarship database – Looking for help covering the cost of a degree? Here you'll find every scholarship available to HR and HRM students in the U.S., all organized in a way that makes it easy to find what you're eligible for and to locate information on how to apply.
Career profiles – Are you an undergrad wondering what it means to work in an HR specialist or generalist? Looking at graduate degree options that will put you in the running for career advancement and need some insights on what to expect as an HR manager or business manager with HR skills? It's all here in our individual career profiles.
Curated lists of top degree programs – We know one of the main things prospective HR students and professionals are looking for is some expert advice and guidance when it comes to selecting the best degree program. We've reviewed hundreds of the best accredited programs with SHRM-aligned curriculum and hand-picked the ones we feel deserve a second look. You'll find our top selections for value, quality, and convenience, whether you're looking for an undergrad degree or an online master's.
The latest news and editorial – The field of HR doesn't stay in one place for long. The national and global economy play heavily into what's going on in the field, and so does government policy and labor law, international trade, union negotiations and even social change. From the latest news impacting the field, to our own take on what you should be paying attention to, you'll find it all right here in our recent posts.
State-by-State guides – Looking to drill down for a deeper understanding of what the HR job market is like in your area? Want to find out who the biggest employers are where you live? What a look at what HR and HRM professionals are earning in your hometown? You'll find all of it here in our state-by-state guides.
Who Contributed to this Project?
We couldn't have done it without our team of contributors:
---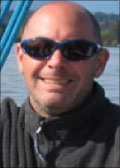 Scott Wilson – Scott is an author and information technology consultant based in the Pacific Northwest. He has a bachelor's degree in English from the University of Washington and has been writing about topics that include technology, business and education for many years.
---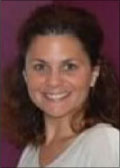 Rebecca Turley – Rebecca is a full-time writer and editor with a BA in Journalism and Communications. Throughout her career she has contributed to high-profile websites and blogs related to education, business and technology.
---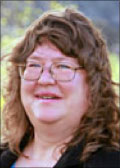 Dr. Helga George – Dr. George has spent several years writing about higher education. She transitioned to a career in writing after fulfilling her lifelong dream of performing research on plant defense chemicals. She earned a BS in Agriculture from Cornell University, an MS in Plant Pathology from the University of Massachusetts in Amherst, and a Ph.D. in Plant Pathology from Cornell University. Helga also conducted postdoctoral research at the University of California Santa Barbara where she obtained a USDA grant to fund her research.
---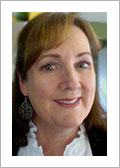 Laura Wrede – Laura is an author, artist and photographer living in the San Francisco Bay Area with her family. She holds a BS in Leadership and a BS in Theology. Since 2007 she has contributed to a variety of publications, both online and off, including a photography book in 2013. She also owns and manages two online businesses: The Tiny House Farm and Irene Irene Art.