Recruiting employees whose talents are aligned with business goals is critical to the success of an organization. As such, human resources recruiters are highly valued in virtually all organizations and businesses.
<!- mfunc feat_school ->
Featured Programs:
Sponsored School(s)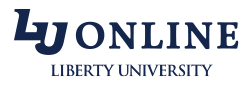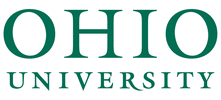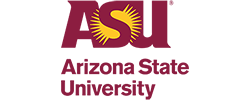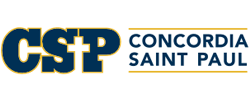 <!- /mfunc feat_school ->
In simplest terms, human resources recruiters develop and implement recruiting plans and strategies designed to fulfill company staffing needs.
As part of a human resources team, recruiters (also known as corporate recruiters and internal recruiters) are responsible for leading the staffing efforts of a company and building a strong workforce that adds to the company's bottom line. These highly skilled and often equally highly educated HR professionals possess knowledge of employment and labor law, have a deep understanding of the organization and its staffing needs, and possess strong interpersonal and communication skills.
Most organizations view recruiters as being responsible for the entire recruiting cycle. In other words, these professionals are called upon to find potential candidates, screen them, and recommend them for placement. The process of recruiting may involve both internal and external sourcing methods, thereby requiring these HR professionals to be adept at understanding where and how to locate candidates.
The Recruiting Process
The process of recruiting is a creative one, as it involves using both traditional and non-traditional resources and a network of established contacts to identify and attract talent. Resources often include community networking events, job fairs, online sources, career fairs, and advertising/marketing programs.
Recruiting may also involve headhunting, a term used to describe finding candidates who are currently employed and convincing them to change employers. The process of headhunting is usually reserved for recruiters seeking to fill professional and executive-level positions.
However, a recruiter's role does not end with the discovery of potential candidates. In fact, these HR professionals must then engage in a number of subsequent activities:
Candidate Screening: Recruiters are responsible for screening resumes to determine which candidates meet the minimum requirements. Recruiters then move chosen candidates on to the next step in the hiring process.
Interviewing: In some organizations, recruiters are responsible for conducting initial interviews, which are then used to narrow the number of potential candidates who will be interviewed by the hiring manager. Often times, recruiters will set up interview appointments between the chosen candidates and the hiring manager.
Reference and Background Checks: After interviews have taken place and the hiring manager expresses an interest to hire a candidate, the recruiter is often called upon to coordinate the reference and background checks. Recruiters are often responsible for conducting reference checks by verifying employment information and contacting the professional and personal contacts provided by the candidate.
<!- mfunc search_btn -> <!- /mfunc search_btn ->
Daily Job Duties of HR Recruiting Specialists
The recruiting, interviewing, and screening responsibilities of HR recruiters can be further broken down by daily job duties, which include:
Partnering with hiring managers to determine staffing needs
Screening resumes
Performing in-person and phone interviews with candidates
Administering appropriate company assessments
Performing reference and background checks
Making recommendations to company hiring managers
Coordinating interviews with the hiring managers
Following up on the interview process status
Maintaining relationships with both internal and external clients to ensure staffing goals are achieved
Communicating employer information and benefits during screening process
Staying current on the company's organization structure, personnel policy, and federal and state laws regarding employment practices
Serving as a liaison with area employment agencies, colleges, and industry associations
Completing timely reports on employment activity
Conducting exit interviews on terminating employees
Advance your career in Human Resources today with a degree in human resources
Education and Certification Options to Become an HR Recruiter
A bachelor's degree is widely recognized as being the minimum level of education for HR recruiters. Still, preference is often shown to candidates who possess professional HR certification and/or a master's degree in HR. In addition to bachelor's degrees in human resources management, many recruiters may also begin their careers by majoring in business management, business administration, finance, and the like.
Master's degrees in human resource management, such as the Master of Business Administration (MBA) in Human Resource Management, prepare students with the training and expertise necessary to gain an edge in the evolving business climate. Students in a master's degree program focused on human resource management are prepared to serve as effective managers and business leaders with managerial and business skills needed to manage any number of HR functions, including recruitment.
Some of the coursework found in a master's degree in HR management that prepares students for positions in corporate recruiting include:
Employment law
Training and development
Labor relations and collective bargaining
Compensation management
Master's degrees like the MBA in Human Resource Management also prepare students to take the competency examinations required to achieve professional certification through nationally accrediting bodies such as:
HR Certification Institute (HRCI)

Professional in Human Resources (PHR)
Senior Professional in Human Resources (SPHR)
Global Professional in Human Resources (GPHR)
Human Resource Management Professional (HRMP)
Human Resource Business Professional (HRBP)
California Certification for PHR and SPHR certified professionals
Recruiters also often pursue professional certification related specifically to recruitment:
AIRS

Advanced Certified Internet Recruiter (ACIR)
Certified Diversity Recruiter (CDR)
Certified Internet Recruiter (CIR)
Certified Social Media Recruiter (CSMR)
Certified Social Sourcing Recruiter (CSSR)
Professional Recruiter Certification (PRC)
Salary Statistics for HR Recruiters
Recruiters are traditionally one of the highest paid HR professionals. The 2013 Human Resources Compensation Survey Report-U.S. by Towers Watson found this to be the case, as it revealed that talent management executives earned an average salary of $234,900, while recruitment managers earned an average salary of $89,900.
A 2013 Money Talks survey Bullhorn reported that recruiters working in contingent recruiting averaged $96,000 a year, while CEOs, owners, and partners in recruiting agencies earned between $149,000 and $215,000 annually, depending on the size of the firm.
Recruiters at firms with 75 or more employees averaged $62,000 annually, while firms with 10 or fewer employees earned $78,000. Temp recruiters were among the lowest paid recruiters, earning an annual, average salary of $53,000.
<!- mfunc search_btn -> <!- /mfunc search_btn ->
The Bureau of Labor Statistics (BLS) revealed a mean, annual salary of $54,530 for employment, recruitment, and placement specialists in 2009, with the top 10 percent of these professionals earning more than $87,060. The top-paying industries for recruitment specialists, according to the BLS, are:
Coal mining; $89,940
Postal service: $89,390
Furniture and home furnishing merchant wholesalers: $87,120
Computer and peripheral equipment manufacturing: $81,720
<!- mfunc feat_school ->
Featured Programs:
Sponsored School(s)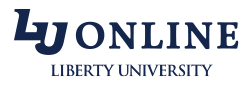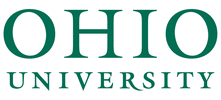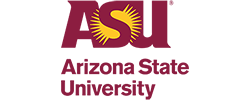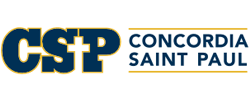 <!- /mfunc feat_school ->