Online Bachelor's, Master's and Doctoral Programs in HR and HR Management
A major challenge in business today is establishing HR teams capable of addressing the opportunities and challenges of the evolving modern business environment and recruiting the best and brightest talent.  And the fact is, it takes HR departments staffed with the best and brightest to pull it off.
<!- mfunc feat_school ->
Featured Programs:
Sponsored School(s)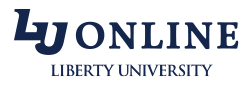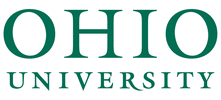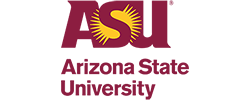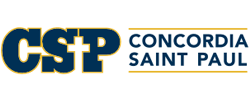 <!- /mfunc feat_school ->
Think about it– one department responsible for:
Effectively motivating employees to bring out their best performance
Headhunting new talent
On-boarding new employees and off-boarding soon-to-be-former ones
Fielding employee concerns and getting ahead of issues before they turn into serious problems
Developing and deploying training programs around everything from internal processes to cultural awareness
Negotiating with union reps
Managing employee benefit plans
HR is a huge job, and one that takes a lot of skill and dedication.
One of the challenges of today's businesses is establishing HR teams capable of addressing the opportunities and challenges of the evolving, modern business environment and attracting and retaining the best and brightest talent.
If recent job posts serve as a reliable indicator of requirements for human resource jobs, then it is clear that companies are more often than not, requiring their HR staff to hold bachelor's degrees. For senior-level leaders and labor relations managers, MHR or MBA programs in HR management are the preferred qualifications.
Anything less than a bachelor's degree can prove to be a significant limiting factor when it comes to job advancement.
At the bachelor's level, a degree in human resources is about building a solid foundation in HR basics like compensation, benefits, training, and recruitment. At the master's level, a degree in human resources is your opportunity to specialize, build upon your bachelor's foundation, and advance your general business knowledge while developing HR-relevant insights in key issues like corporate sustainability, managing remote work forces, diversity in the workplace, globalization and off-shoring.
Find Human Resources Education Info For Your State
Bachelor's Degree Programs in Human Resources
Because HR departments operate in a business environment, you'll find most of these programs housed within a college or university's school of business. HR degrees, both at the undergraduate and graduate levels, enjoy a level of standardization, thanks to guidance from the Society for Human Resource Management (SHRM) – largely considered the foremost expert in issues affecting the workplace.
<!- mfunc search_btn -> <!- /mfunc search_btn ->
The SHRM Human Resource Curriculum, a guidebook that details standards for human resources education, recommends that HR degrees contain the following content areas:
Compensation, benefits
Employee/labor relations
Employment law/job analysis/job design
Ethics
Globalization
HR's role in organizations
Managing a diverse workforce
Organizational development
Outcomes: metrics and measurement of HR
Performance management
Staffing: recruitment and selection
Strategic HR
Training and development
Workforce planning and talent management
Workplace health, safety, and security
Today's bachelor's degrees in HR are designed as:
Bachelor of Science (BS)
Bachelor of Arts (BA)
Bachelor of Business Administration (BBA)
Foundational courses of a bachelor's degree program are usually in line with the design of the program BA (liberal arts foundational courses), BS (scientific foundational courses), and BBA (business foundational courses),
You'll find most BA or BS degrees designed as:
BS/BA in Human Resource Management
BS/BA in Management with a concentration in Human Resources
BBA programs are designed with a business focus and a concentration in a specific area of human resources:
BBA with a concentration in Human Resources
BBA with a concentration in Organizational Behavior
BBA with a concentration in Industrial Relations
BBA with a concentration in Management and Leadership
Bachelor's degree programs prepare students for entry-level positions in any number of HR areas, such as:
Employment and recruitment
Training and development
Compensation and benefits
Employee services
Employee and community relations
Personnel records
Health and safety strategic planning
Graduates of these programs are prepared to meet the needs of a business in the dynamic landscape of corporate culture and to understand the impact of economic trends on hiring, personnel practices, and organizational behavior.
Master's Degree Programs in Human Resources
Because the human resource management profession has evolved beyond traditional administrative functions, organizations are now seeking highly skilled HR professionals who can assume specialized roles within the HR team and take active roles in building the strategic vision of an organization.
With a clear trend toward specialized roles in HR, the master's degree in human resources management has become the standard among senior-level HR professionals. These programs include in-depth study in the following core principles:
Compensation
Employee benefits
Hiring
Outplacement
Performance
Recruitment
Relocation
Termination
Training
These programs allow you to either complete a generalist course of study in HR management or pursue an HR specialization, such as labor law, labor and collective bargaining, equal opportunity employment, and benefits and compensation.
Master's degrees in human resource management build on undergraduate studies in human resources, as well other business-related undergraduate majors. Although you won't need to complete specific undergraduate courses to gain admission into a master's degree program in human resources, chances are you'll find that most colleges and universities require the completion of specific undergraduate business courses prior to admission.
Online programs, blended programs, and part-time study options are commonplace among human resources management graduate programs. Given the exceptional challenges and limitations of in-person learning in the face of the coronavirus pandemic, more programs than ever are offered through a fully online format.
Human resources master's degree options may be structured as Master of Arts (MA), Master of Science (MS), and Master of Business Administration (MBA) programs and offered as:
MA in Human Resource Management
MS in Human Resources
MA/MS in Industrial and Organizational Psychology
MA in Management with an HR concentration
MBA with a concentration in:

Human Resource Management/Organizational Leadership
Leadership Development with an HR concentration
Human Capital Development
Organizational Behavior
Labor Relations
Industrial Relations
Master's degree programs provide you with the opportunity to meet the critical needs of today's businesses, assume top-level roles in HR innovation, and address some of today's most significant executive-level issues in HR, such as:
Ethical scrutiny
Global volatility
Corporate sustainability
Emerging web-based technologies
Doctoral Programs in Human Resources
If you have careers goals that take you into HR academia or research, a PhD is what you covet. Typical titles for doctoral programs in human resources include:
PhD in Human Resource Management
PhD in Human Resources and Industrial Relations
PhD in Human Resources and Workforce Development
PhD in Human Resources and Leadership Development
PhD in Human Resources and Organizational Behavior
<!- mfunc search_btn -> <!- /mfunc search_btn ->
Doctoral degrees in human resources provide a solid foundation for academic careers in research-oriented universities. These programs include study in research methods, cutting-edge theories, and the analytical techniques used when conducting impactful research.
(Shown here with slight modifications, are recommended content areas developed by SHRM and originally published in the SHRM Human Resource Curriculum: An Integrated Approach to HR Education.)
<!- mfunc feat_school ->
Featured Programs:
Sponsored School(s)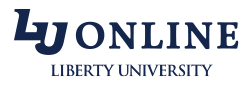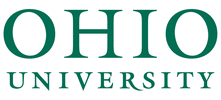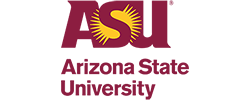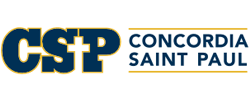 <!- /mfunc feat_school ->