They're liaisons, advisors, managers, strategists, and employee advocates. And that's just for starters…
With clerical and transactional tasks like calendaring and leave management largely outsourced and automated, today's human resources professionals have moved into more specialized functions like benefits administration, employee relations, head hunting and talent acquisition, and managing remote workforces.
<!- mfunc feat_school ->
Featured Programs:
Sponsored School(s)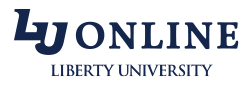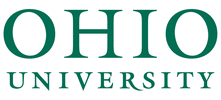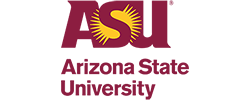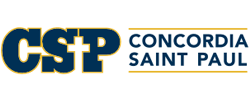 <!- /mfunc feat_school ->
Positions in human resources require strategic management skills on par with the upper ranks of corporate leadership. Businesses rely on HR teams to help create and implement technology solutions, support global business practices and corporate sustainability, all while fostering a diverse workforce and positive company culture.
Don't expect today's human resources professionals to fit into a tidy, little job description. It's a constantly evolving profession that requires the best and the brightest to skillfully meet the needs of modern business.
However, each HR position does come a general job description and related duties that best align with their education and training. Here's an overview of the different job titles in human resources and the job duties that accompany them.
Find Human Resources Career Info For Your State
Job Descriptions for Key Human Resources Positions
The coronavirus pandemic turned company operations on its head in 2020 and left behind some changes that are likely to stick around for years. HR professionals all over the country were being called upon to reimagine their roles and prioritize significant changes like massive furloughs and a largely remote workforce. While these changes have been nothing short of extraordinary, they're still well within the wheelhouse of qualified HR managers, directors, specialists, and analysts.
Undergraduate and graduate curriculum standards developed by the SHRM Human Resource Curriculum have allowed HR professionals at all levels to come prepared with the skills and knowledge necessary to tackle both existing and emerging issues in human resources.
Entry-Level HR Professionals
Entry-level HR professionals are specialists who perform a specific support function or generalists with limited experience. Their work includes supporting HR initiatives, executing tasks requested of management, and performing clerical or transactional tasks.
Typical job duties for early-level HR professionals include:
Identifying ways to improve operational efficiency
Networking with HR peers, both internally and externally
Conducting initial investigations for HR-based transactional issues
Seeking ways to improve HR process, transactions, and outcomes
Their job titles often include:
HR assistant
Junior recruiters
Benefits clerk
Mid-Level HR Professionals
Mid-level HR professionals are generalists or senior specialists who are most often responsible for managing projects, programs, or initiatives, implementing plans designed by senior management, and delegating tasks to early-level staff members.
Their job titles often include:
HR manager
HR generalist
Senior HR specialist
Typical job duties for mid-level HR professionals include:
Overseeing interactions with vendors/suppliers to maintain service quality
Facilitating conflict resolution meetings
Conducting initial investigations of HR issues
Participating in creation of HR interventions
Serving as point person on projects and tasks
Fielding issues with senior management guidance
Resolving conflicts due to cultural differences
Enforcing policies consistently
Analyzing data and reporting findings and trends
Senior-Level HR Professionals
Senior-level HR professionals are considered experienced generalists or specialists who are responsible for developing and leading implementation plans and analyzing business information.
Their job titles often include:
Senior HR manager
Director
Principal
Typical job duties for senior-level HR professionals include:
Creating organizational issues, changes, and opportunities
Implementing case and pilot studies to address specific problems
Evaluating all proposed business cases for HR projects and initiatives
Developing business strategies with top leaders of the organization
Evaluating potential ethical risks and liabilities to the organization
Providing mentoring/training on cultural trends and practices
Making departmental/functional decisions
Designing long-term business solutions in partnership with HR customers
Advance your career in Human Resources today with a degree in human resources
Executive-Level HR Professionals
Executive-level HR professionals serve as the most senior leaders of the HR management team. They are organizational leaders and designers of human capital strategy.
Their job titles often include:
Chief human resource officer
Vice president
Typical job duties for executive-level HR professionals include:
Designing strategic HR and business solutions
Supervising HR investigations with legal counsel
Leading HR staff in maintaining or changing organizational culture
Championing the HR function and organizational mission and vision
Communicating HR vision, practices, and policies to other stakeholders
Maintaining expert knowledge of global economic trends
Empowering senior leaders to create and ethical environment to prevents conflicts of interest
Sponsoring process improvement initiatives using evidence-based solutions
A Closer Look at Today's Human Resources Careers
From the way HR professionals enter the profession to the roles they play and the value they bring to the organizations they serve, the HR profession has changed significantly in the past 20 years. Human resource management is a mobilized effort, with most HR teams focused more on business strategy and leadership development activities than the traditional roles of record-keeping and employee benefits administration.
<!- mfunc search_btn -> <!- /mfunc search_btn ->
The SHRM Survey: HR's Evolving Role in Organizations and Its Impact on Business Strategy found that the job duties and responsibilities of HR professionals are usually bound by a number of organizational factors, such as the staff size of the organization and the priority the company has placed on critical HR functions. Therefore, job descriptions for human resources management professionals are likely to differ from one organization or business to the next.
Just some of the information uncovered through the SHRM survey about today's HR professionals is shown here:
Fifty-two percent of HR professionals surveyed identified staffing/ employment/recruitment as the top critical HR functional area, followed by training and development (29 percent) and employee benefits (29 percent).
Twenty percent of HR professionals worked in the services (for-profit) industry, followed by manufacturing (durable goods) at 13 percent, health at 12 percent, and government at 7 percent.
The largest percentage of HR management professionals (59 percent) were part of a human resources team of 1 to 4 people, while 18 percent of survey respondents said they were part of an HR team of 5 to 9 people and 11 percent said they were part of an HR team of 10 to 24 people.
Nearly 50 percent of all HR professionals work for privately-owned, for-profit organizations, followed by 25 percent in publicly owned, for-profit organizations, 15 percent in non-profit organizations, and 9 percent in government agencies.
About 39 percent of all HR professionals work for companies with between 100 and 499 employees, followed by 31 percent that work for companies with between 1 and 99 employees, and 30 percent that work for companies with more than 500 employees.
The HR responsibilities most likely to be staffed in-house included:

Performance management
Employee communication plans/strategies
Policy development/implementation
Strategic business planning

The HR responsibilities most likely to be outsourced included:

Employee assistance/counseling
Flexible spending account administration
<!- mfunc search_btn -> <!- /mfunc search_btn ->
The Competencies of Qualified Human Resources Professionals
The skill, ability, and proficiency of the HR professional will, of course, vary depending on a number of factors. However all HR professionals are working toward the same goal: to maximize employee performance while meeting a company's strategic objectives; therefore, their competencies must be distinctly similar.
[zip_widget_esy pc="GES419″]
The Society for Human Resource Management (SHRM) conducted extensive research to create its HR Competency Model, which defines nine (9) competencies for HR professionals at four (4) career levels:
Early-career
Mid-career
Senior-career
Executive
These nine competencies are:
HR Technical Expertise
Consultation
Communication
Ethical Practice
Relationship Management
Leadership and Navigation
Global and Cultural Effectiveness,
Business Acumen
Critical Evaluation
Complete definitions, sub-competencies and examples of behaviors that indicate proficiency of each competency are available in the Society for Human Resource Management's SHRM HR Competency Model.
The SHRM HR Competency Model serves as the basis for and is linked to SHRM's curriculum guidelines as detailed in the SHRM Human Resource Curriculum: An Integrated Approach to HR Education, the SHRM Assurance of Learning Assessment® for Graduating HR Students, and both SHRM competency-based professional certifications, the SHRM-Certified Professional and SHRM-Senior Certified Professional.
<!- mfunc feat_school ->
Featured Programs:
Sponsored School(s)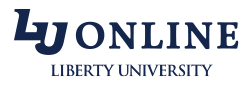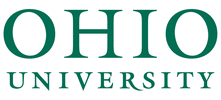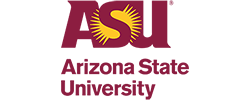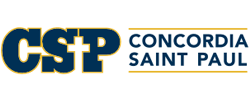 <!- /mfunc feat_school ->