Knowing that some level of conflict between the labor force and management is inevitable within any organization, corporations, particularly large ones, often have a qualified labor relations specialist (also referred to as industrial relations specialists) on their human resources teams. This allows corporations to be prepared to address disputes and negotiate collective bargaining agreements as issues arise.
<!- mfunc feat_school ->
Featured Programs:
Sponsored School(s)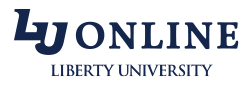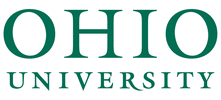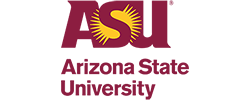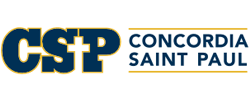 <!- /mfunc feat_school ->
Labor relations managers serve as liaisons between employees and the employer, are a valued member of the HR staff, as their expertise may help the company avoid litigations or strikes, both of which can be very costly to a company's bottom line. Although the role of labor relations specialists was traditionally focused on unionized companies and governmental agencies, today's labor relations managers often work in non-union environments, as well.
Most labor relations specialists are members of the HR team, while in some companies and organizations, their services are utilized on a contract basis.
Considered a specialized role in human resources, labor relations specialists possess a strong foundation of knowledge in areas such as economics, labor law, and the collective bargaining process. The work of these HR professionals often involves interpreting and administering employee contracts regarding:
Employee grievances
Wages/salaries
Employee welfare
Healthcare benefits
Pension benefits
Union practices
Labor relations specialists, who may also be called labor relations managers or industrial relations specialists, often work outside of the company, serving as independent contracted consultants.
In smaller organizations, one labor relations specialist is all that may be required to handle all areas of personnel management, including labor relations, while in larger companies and corporations the duties of these HR professionals tend to be more specialized. For example, there may be an entire unit of the HR team focused only on labor relations, with a director overseeing the team of labor relations specialists.
<!- mfunc search_btn -> <!- /mfunc search_btn ->
The Job Duties and Responsibilities of Labor Relations Specialists
The job description for a labor relations specialist includes the following duties/responsibilities:
Developing labor policies
Negotiating collective bargaining agreements with the union
Managing grievance procedures
Overseeing dispute resolution involving employees, management, unions, government agencies, other firms, etc.
Advising management on issues regarding union-management relations, such as contract negotiations
Advising the HR staff to ensure compliance with the union contract
Consulting with members of the executive HR staff regarding personnel policies
Developing and revising union contracts
Meeting with elected union officials
Leading monthly labor management meetings
Preparing paperwork related to labor relations assignments
Labor relations specialists spend much of their time reporting to and working alongside the director of industrial relations in many corporations. These HR professionals also often seek the guidance and advice of conciliators (mediators) when attempting to prevent or resolve disagreements over contracts and other issues.
In governmental agency settings, labor relations specialists can be found working at the municipal, state, and federal levels. Although their work involves much of the same duties as those found in private companies or organizations, specific issues often involve job classification and other matters that are unique to a government setting. Labor relations specialists may serve government agencies as consultants and researchers, focusing their efforts on issues related to:
Wages/hours
Fair employment practices
Safety codes
Employer-employee relationships
Unemployment statistics
Labor laws
Economics
Qualities and Competencies of Today's Labor Relations Specialists
To serve as strategic HR business leaders, labor relations specialists must possess a key set of competencies, including:
Background in labor relations related to the private sector and to the public sector at federal, state, and local levels
Labor relations as they relate to global issues
Specific skills, such as negotiation, mediation, arbitration, and leadership
Excellent verbal and written communications and strong interpersonal communications
An understanding of specific labor relations needs and challenges related to a company's collective bargaining agreement and business strategy
Strength in situation leadership, ethics, problem-solving, strategic thinking, and cultural competency
Advance your career in Human Resources today with a degree in human resources
How to Become a Labor Relations Specialist
Due to the complexities of the labor relations specialist profession, these HR professionals generally possess a bachelor's degree in areas such as labor relations, human resources, and business management. However, the swiftly evolving and multifaceted field of labor relations often demands professionals with advanced degrees, such as master's degrees in HR management and labor relations/industrial relations.
It is common to begin work in this field as personnel specialists and then move on to labor relations specialists/managers upon earning a master's degree and several years of human resources experience.
A recent Society for Human Resource Management (SHRM) article reported that about 75 universities in the U.S. still offer some form of labor relations program, although most HR university curricula now emphasizes a more general HR management education.
For example, a Master of Business Administration (MBA) in Human Resource Management, a common pursuit for HR professionals, such as labor relations specialists, often includes courses related to labor relations, as well as a foundation in business.
Similar programs include a Master of Arts (MA) in Human Resources and Industrial Relations and a dual Master of Industrial and Labor Relations (MILR)/MBA. Coursework in this type of program includes study in:
Collective bargaining
Labor and employment law
Statistical methods for the Social Sciences
Organizational behavior
Labor economics
Human resource management
<!- mfunc search_btn -> <!- /mfunc search_btn ->
Labor Relations Specialists: Earning Potential
According to the U.S. Department of Labor, labor relations specialists earned a mean, annual salary of $59,410, as of May 2014, although the top 10 percent earned more than $107,780.
Labor relations managers, as shown in the 2013 Human Resources Compensation Survey Report-U.S. by Towers Watson, earned an annual salary of $100,200.
The salary survey also found that the highest paid HR executive was one with labor relations responsibilities. According to the survey, these HR executives earned $311,800 in 2013, an increase of 4.2 percent from a year earlier. The earning potential for labor relations executives was apparent when compared to HR execs of the same level without labor relations experience, who earned nearly $50,000 less annually.