If you are coming late to the realization that a career in human resources management is not only a well-paying and stable path but also a fun and rewarding one, there are good odds that you earned your degree in another field. Since almost all HRM (Human Resource Management) positions require at least a bachelor's degree, you may feel like you're out of luck.
<!- mfunc feat_school ->
Featured Programs:
Sponsored School(s)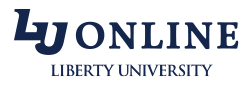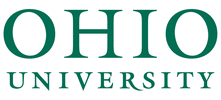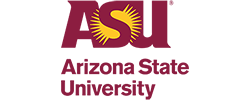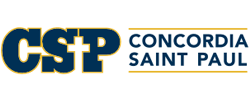 <!- /mfunc feat_school ->
But post-bachelor's and graduate certificate programs in HRM mean you have a second chance to get the critical skills you need to qualify for a job in the field, without having to go back to school for another degree.
A post-baccalaureate certificate program will require that you already have a bachelor's degree, although it can be in any field. A graduate certificate requires that you have a master's degree, although, again, it doesn't have to be in HR.
In either case, you start with the general problem-solving and critical thinkings skills those initial degrees gave you. The certificate will give you the HR-specific knowledge you need to apply them in the field of HRM.
Post-baccalaureate and graduate certificates are aimed directly at professionals with degrees outside the field who want to transition into HRM. These programs offer a fast path to learning the basic elements of human relations, benefits and compensation, training, labor law, and leadership that you need to get a job in HR.
Career Options for Master's or Post-Bachelor's Certificate Holders in Human Resource Management
Just like graduates of full master's or bachelor's HRM programs, your job prospects in the field will vary depending on whether or not you are aiming for a post-bacc or a graduate certificate.
Post-Baccalaureate Certificate
Getting a post-bachelor's certificate will put you in roughly the same range as anyone with a full bachelor's degree in HRM, opening up positions such as:
| | |
| --- | --- |
| Job Title | Salary Range |
| Benefits Coordinator | $48,250 – $64,000 |
| Recruiting Specialist | $35,250 – $57,250 |
| Development/Training Specialist | $49,900 – $113,100 |
Those representative salaries, from Robert Half's 2018 Salary Guide for Administrative Professionals and the Willis Towers Watson 2016 CSR General Industry Human Resources Compensation Survey Report, vary regionally as well. But the following numbers are very rough guidance—most post-bacc certificate holders have prior career experience that can make them a unique fit for some jobs, and worthy of higher salaries.
Benefits Coordinator
Northeast : $57,605 – $89,920
Southeast : $43,460 – $67,840
North Central : $50,635 – $79,040
South Central : $45,100 – $70,400
West Coast : $53,710 – $83,840
Recruiting Specialist
Northeast : $51,634 – $82,895
Southeast : $38,955 – $62,540
North Central : $45,386 – $72,865
South Central : $40,425 – $64,900
West Coast : $48,142 – $77,290
Development/Training Specialist
Northeast : $50,600 – $55,100
Southeast : $42,000 – $50,800
North Central : $46,800 – $59,300
South Central : $55,500 – $59,300
West Coast : $43,300 – $57,500
Graduate Certificate
A graduate certificate can put you in line for some of the highest paying jobs in the HRM career field. According to the 2016 Willis Towers Watson CSR General Industry Human Resources Compensation Survey Report, top human resources executives have an average salary range of between $248,600 and $349,300, before bonus calculations. Roughly 73 percent of those executives are eligible for some type of bonus top of that base salary.
Those salaries vary, predictably, based on what size of organization the role is responsible for and in what sector it operates.
| | |
| --- | --- |
| Sector and Size | Salary Range |
| Financial Industry – 5,000+ | $197,400 – $283,800 |
| High Tech – 500 – 2,500 | $241,400 – $332,500 |
| Retail/Wholesale – All | $246,300 – $349,500 |
| Services – 2,000+ | $132,600 – $341,400 |
| Health Care – All | $249,400 – $362,900 |
Unlike bachelor-level positions, there is less regional variation in executive-level compensation.
<!- mfunc search_btn -> <!- /mfunc search_btn ->
Selecting a Certificate Program in Human Resource Management
Since almost all certificate programs are subsets of existing bachelor's or master's degree programs, one good way to begin your evaluation is to look at the strengths and content of the underlying program.
In particular, you should check and see if it conforms to the Society for Human Resource Management (SHRM) human resources curriculum guidelines.
The SHRM model curriculum is used to evaluate university programs to ensure they offer the right blend of courses to produce well-rounded graduates who are capable of meeting the basic HR competency model, which includes competencies in:
Communication
Consultation
Leadership and Navigation
Global and Cultural Effectiveness
Critical Evaluation
Business Acumen
HR Expertise
Ethical Practice
Relationship Management
If the core program behind the certificate coursework meets those criteria, it's a good bet the certificate will cover them as well.
Online Certificate Program Options
Many certificate programs are offered exclusively online. This fits right in with their target audience of working professionals. Online programs allow you to time shift your class attendance, viewing materials and working on homework at a time and place that is most convenient. You don't need to relocate or commute to get to class, or worry about scheduling conflicts.
Looking at online options also gives you a much broader range of schools to choose from than if you only looked at local options. You can select a program that has the best fit for you and your goals instead of just the closest option.
Human Resource Management Certificate Core Curriculum and Electives
There is a general divide between post-bacc and graduate certificates in that post-bachelor's programs offer bachelor-level classes and graduate programs offer graduate level courses. But the topic areas tend to be similar. A graduate certificate will dive into the subject matter more deeply and expect a higher level of expertise and engagement from students.
A certificate program has a much smaller set of courses than either graduate or bachelor degree programs provide. Those courses are usually much more narrowly focused on HRM, however. You will not get the general background education in business skills that a full degree offers. Some graduate certificates are completed in as few as 9 semester hours, or three classes. That doesn't have room for much beyond the essentials.
The limited amount of time and number of courses also means there is a lot of variability in the curriculum between different certificate programs. Program directors pick and choose, and this means you will have a lot of options between programs depending on your personal career goals and focus.
In general, you can expect some combination of the following subjects to be covered in most certificate programs.
Human Relations Strategy and Management
Most certificate programs focus heavily on the general application of human resource management principles to business organization and strategy. These courses will cover everything from the psychological and cultural influences at play in work environments to the use of training, rewards, and punishment in the workplace. You'll probably look into factors used to motivate staff and create and support strong teams. Diversity and globalized workforce factors will be discussed. Methods for assessing organizational culture and diagnosing the source of problems will be taught. You'll learn about the qualities that go into developing leadership, both personally and within the organization.
Talent Acquisition and Retention
HR is all about hiring and firing… and with the costs of keeping an employee far lower than bringing a new one up to speed, most organizations work hard to avoid the firing aspect. Much depends on hiring the right people, and in these courses you'll look at how to write and promote job listings and how to evaluate candidates and resumes. You may be exposed to the uses of social media and professional background checks and the latest technologies for testing employee skills… both interpersonal and professional. You'll also learn about the importance of retention, and how HR programs can help keep employees happy and comfortable while keeping costs to a minimum.
Compensation and Benefits
From the employee perspective, there are few things that HR does that are more important than administering payroll and benefits. You'll learn how to structure compensation packages to attract the best candidates, and about how payroll systems work. Evaluating and selecting benefit packages that save the company money while still offering top-notch advantages for employees will be discussed. The difficulties of administering benefit packages and working with outside providers will be covered, as well as privacy and ethical considerations.
Labor Law and Labor Relations
HRM professional are often the first resource that managers and executives turn to when it's time to decide what is legal and ethical in the employer/employee relationship, so it's vital for you to have some exposure to employment law. Labor relations and unions are only a factor in some companies, but understanding the underlying legal framework for labor organization and negotiations is important to every company.
Training
Training is important not only to the company, which will have to cultivate and develop staff to make sure organizational expertise remains above that of the competition, but also to employees, who typically want to improve themselves and their skills over the course of their careers. HR professionals are responsible for developing and administering training programs to meet these needs. You'll look at methods of organizing or outsourcing training as well as how to evaluate employee and organizational needs and progress in training regimes.
Accreditation Standards for Certificate Programs in Human Resource Management
It can be difficult to assess certificate programs, but one way to do so is to ensure that they are being offered by an accredited university.
Schools you are looking at should be accredited by an accreditor recognized by either the Council for Higher Education Accreditation (CHEA) or the Department of Education (DOE). Both agencies set standards for other accrediting bodies, which do the hard work of individually assessing schools.
Those assessments take a number of factors into consideration:
Instructor qualification
Support systems for students
Curriculum building
Grading processes
Class delivery
Although accreditors like to offer a maximum amount of flexibility for different pedagogical styles, they also ensure that schools are delivery the type of education they claim to offer.
<!- mfunc search_btn -> <!- /mfunc search_btn ->
While certificate programs themselves may not be accredited, you should check that the school offering them is, and that the HR programs underlying the certificate are covered in that accreditation.
<!- mfunc feat_school ->
Featured Programs:
Sponsored School(s)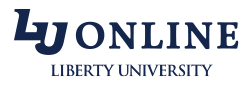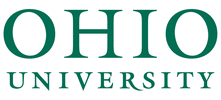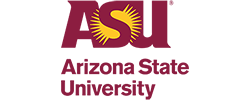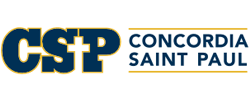 <!- /mfunc feat_school ->