When you get right down to it, every human resources degree is ultimately a sort of business degree. It's important to understand the specialized aspects of dealing with employees, but the point is always to make a business run smoothly and efficiently.
<!- mfunc search_btn -> <!- /mfunc search_btn -> <!- mfunc feat_school ->
Featured Programs:
Sponsored School(s)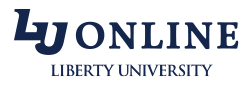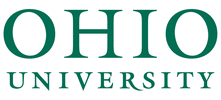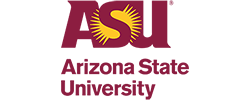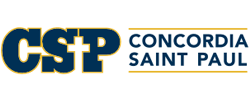 <!- /mfunc feat_school ->
And not every company has the luxury of being able to afford specialized human resources staff. Startups and other nimble organizations recognize that labor costs are typically the largest expense in a business and work hard to keep those costs down. That means doubling up on the roles and responsibilities executives take on.
With an MBA that offers a concentration in human resources, that kind of skill is exactly what you bring to the table. Even if you don't plan to handle HR matters as your primary responsibility, as an executive with a background in human resources you'll definitely have an edge when it comes to managing personnel matters.
If you are aiming for an HR executive role, an MBA will give you the credentials to sit and chat directly with the C-suite on their own terms. You'll understand the concerns and have a hand in the strategy development that only comes with a deep understanding of business subjects.
What an MBA Can Do For Your Career in HRM and Business in General
An MBA with an HRM focus gives you a unique ability to take on the career ladder in either the HR field or as a general businessperson.
MBA compensation generally is a complicated topic since positions vary considerably by industry and location. However, the Graduate Management Admission Council estimated in its 2017 Corporate Recruiters Survey Report that new MBAs could expect to make between $95,000 and $125,000 annually. And a 2017 Stanford survey found a median base salary of $146,712 for MBA holders up and down the career ladder.
As an HR executive, you will find three main factors that influence your salary:
Industry
Business Size
Location
According to the 2016 Willis Towers Watson CSR General Industry Human Resources Compensation Survey Report, a typical HR executive in these industries and locations can expect these ranges:
Manufacturing– $226,300 to $314,200
Financial Services– $252,600 to $332,500
High Tech– $247,300 to $355,000
Energy – $234,300 to $270,700
Retail and Wholesale Trade– $294,300 to $349,500
Health Care – $306,400 to $362,900
Insurance– $258,900 to $340,200
| | |
| --- | --- |
| Full-time Equivalent Employees | Salary Range |
| Under 1,000 | $214,800 – $290,300 |
| 1,000 – 4,999 | $245,400 – $318,800 |
| 5,000 – 19,999 | $259,800 – $370,000 |
| 20,000 or more | $261,000 – $396,600 |
<!- mfunc search_btn -> <!- /mfunc search_btn ->
What You Should Look for in an MBA Program in HR Management
There are a lot of MBA programs that offer a concentration in human resource management. You have your work cut out for you when it comes time to select the one that's going to work best for you. Here's what we think are the most important aspects to consider when evaluating your options.
Reputation
In business, whereyou earned your degree is just as important as the fact thatyou earned it. Any MBA program you consider needs to be well-regarded and highly-ranked in order to be worth your while. There are more than 1000 business schools in the United States, and according to the Graduate Management Admissions Council, every year those schools turn out somewhere around 100,000 graduates.
As you'll learn when you graduate, a glut of supply leads to lower valuations in any market, but that's where the quality and reputation of the program you graduate from makes all the difference. Graduates from the best schools will always command top dollar.
Business Ties
Business schools that have strong ties to certain industries or businesses offer a wealth of advantages for students. You'll have better internship opportunities, more realistic capstone projects, better networking experiences, and likely have higher caliber professors and guest lecturers.
The back-and-forth between business and academia is a win/win, and it's something you should take advantage of if at all possible.
SHRM Curriculum Alignment
SHRM – The Society for Human Resources Management – is the ultimate authority when it comes to establishing educational standards in the field of HR. Though an MBA program may be well-respected, and even accredited for the business courses it offers, the ultimate test of quality for a grad-level education in HRM specifically is whether or not the HR courses are aligned with SHRM curriculum guidelines.
An MBA program with an HRM concentration can comply with these guidelines by including the full series of courses required to meet those rigorous standards. If you choose a program with the SHRM stamp of approval, you can be sure you're not compromising anything when it comes to the quality and rigor of the HR material the program covers.
Online and Blended Degree Programs
Online courses are the way to go for any busy grad student. Even the most staunchly traditional schools have gotten the hang of presenting material online, so all the natural advantages of enrolling in a conventional campus-based program are starting to melt away.
Today, you can choose a program anywhere in the country and be assured that you are getting the same quality instructors, course content, and cohort interaction that you would if you were taking classes on-campus.
Better yet, you can pick your time and place for digging into that content—lunch breaks, evenings at the kitchen table, at night laying in bed. You can fit online programs around your life in a way that opens up unlimited possibility for continuing your education.
Hybrid or blended programs that present virtually all the course material online, but that still provide students with a handful of intensive on-campus projects, are now standard at most schools. These options represent the perfect melding of tradition and technology.
How an MBA in HRM Strikes the Right Balance Between Business and HR Curriculum
Most of your courses will follow the standard MBA curriculum. Only three or four specialized courses will be dedicated to HRM topics.
Generally, as an MBA student you can expect to attend classes in subjects that include:
Accounting and Economics
Business Law and Ethics
Organizational Leadership
Marketing and Strategy
Corporate Operations
Human Resources Focus Courses
Your dedicated HR concentration courses will cover the basic spectrum of HR functions, including:
Recruiting and Compensation– You'll cover basic elements of designing jobs, assessing candidates, and structuring competitive compensation and benefits packages.
Leadership and HR Management– These classes will discuss the strategic ramifications of human resource management and show how business is impacted by staffing decisions and management.
Labor Relations and Training– You may cover labor law, union relationships and negotiation, and workforce development topics in some depth.
Capstone Project
Most MBA programs today require the completion of a capstone project. This course will see you either working with an outside business on a specific project or taking on a problem adopted from some real-world business challenge and devising solutions that will draw on all of your education in the program to build a solution. The project may or may not be HR specific, but it will address genuine business issues and help synthesize your learning experience into a practical set of problem-solving methods that will pay dividends on the job.
Internship
An internship is one of the classic components of an MBA program that helps put the finishing touches on your educational experience. Working in the real-world at a functioning company provides the sort of education that no classroom environment can duplicate. You'll make contacts and learn the ins and outs of a specific business along the way.
Electives
Although your HRM specialty courses will likely take up much of your elective course workload, you may have the opportunity to add additional classes in other business subjects such as:
Innovation and Entrepreneurship
Business Intelligence and Quantitative Analysis
Supply Chain Management
Strategic Marketing
Quality Standards for MBA and HRM Graduate Programs
One of the most basic things you should check for MBA programs you are applying to should be their accreditation status. An accredited university has been checked and found to comply with the basic academic standards acceptable in the United States, covering matters from curriculum development to faculty selection.
There are six primary regional accrediting agencies that can offer this basic accreditation, along with a few more national agencies that primarily accredit schools that offer the bulk of their programs online. It's pretty much a given that any school you've taken the time to look at has met basic accreditation standards from an accreditation agency authorized by the Council for Higher Education Accreditation (CHEA) and the Department of Education (DOE).
With institutional accreditation standard, specialty business program accreditation is really the differentiating factor that's worth paying attention to. CHEA and the DOE recognizes three specialty accreditors that deal exclusively with business-oriented programs. These are:
<!- mfunc search_btn -> <!- /mfunc search_btn ->
Business programs of all kinds – including MBAs in HR management – that have been accredited by one of these agencies offer an extra layer of assurance that the program meets the highest standards. By looking at business-specific factors in education, they ensure that MBA programs aren't just academically solid, but are also relevant to the real-world subject they are teaching.