The biggest employers in West Virginia are also the ones that rely most heavily on human resource teams to staff their organizations with skilled workers. The Bureau of Business and Economic Research at West Virginia University expects slower growth going into 2020, an environment that demands extra attention from skilled HR recruiters who need to retain top talent from larger candidate pools.
<!- mfunc feat_school ->
Featured Programs:
Sponsored School(s)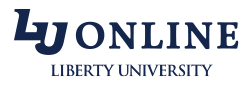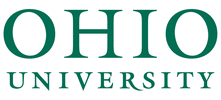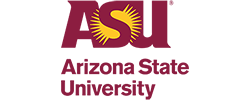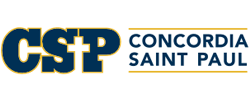 <!- /mfunc feat_school ->
HR professionals in the state are also on the front lines of dealing with the still-uncertain impacts of the 2017 implementation of the state's right-to-work law, which is expected to have major impacts on a labor force that has been proudly and traditionally unionized in many of the state's major industries. This all comes together to create an environment in West Virginia where getting the right kind of education and experience is crucial to getting the job done in HR departments statewide.
Though some slowing is expected in the years ahead, Workforce West Virginia did have good news to report in August 2019 – the state hit a new post-Great Recession unemployment rate low of 4.6 percent.
And when it comes to HR departments specifically, Workforce West Virginia projects respectable growth and strong salaries in several job categories in the state between 2016 and 2026:
HR Management Roles
Human Resources Managers: 5 percent increase
Training and Development Managers: Average salary of over $109,000
Non-managerial HR Roles
Compensation, Benefits, and Job Analysis Specialists: 8 percent increase
Human Resources Specialists: 5 percent increase for an average of 180 openings per year
Training and Development Specialists: 2 percent increase for an average of 120 openings per year
Labor Relations Specialists: Expect an average of 130 openings per year
Human Resources Assistants: Expect an average of 70 openings per year
West Virginia's top employers for 2018 included companies with massive HR departments:
WVU Medicine
Wall-Mart Associates
Charleston Area Medical Center
Kroger
Cabell Huntington Hospital
Mylan Pharmaceuticals
Lowe's Home Centers
Careers in Human Resources in West Virginia
HR managers and specialists are vital frontline company representatives that support organizational goals by allocating the right talent in the right place. Typical functions found in job descriptions for human resource professionals include:
Ability to identify the right candidates for recruitment
Ability to negotiate terms and conditions of salary, benefits, and contracts
Ability to understand complex tactical plans and organizational strategies
Keen attention to details
Ability to oversee employee grievances by employing counseling and legal strategies
Human Resources Careers in State Government
Human resource jobs are available at most government agencies. In West Virginia at the state level there are many agencies and boards that require HR assistance. For instance, the Department of Administration staffs several HR positions including:
Employee Information / Transaction Processing
Organizational and Human Resource Development
Employee Relations
Classification and Compensation
Division of Personnel
Finance/Human Resources
Client Services
Other government employers in West Virginia with large human resources departments include:
Public Service Commission
School Districts
Rehabilitation Services
State Auditor's Office
State Treasurer's Office
West Virginia Judiciary
West Virginia Military Authority
West Virginia State Police
County Correction Facilities
Human Resources Careers in the Private Sector
The public sector remains the strongest area of employment in West Virginia, accounting for 151,400 jobs, followed by the trade, transportation, and services sector at 130,600 jobs according to the Bureau of Labor Statistics near the end of 2019.
HR job descriptions in various industries and companies can offer some insights on the specific requirements you'll need to meet in order to earn a job in the field (Shown for illustrative purposes only):
HR Generalist III, Alliant Tech Systems, Rocket Center, West VA –This position requires a wide range of human resources generalist functions including workforce planning, acquiring talent, selecting staff, on-boarding, employee development, managing performance, determining and managing compensation programs, and employee and labor relations.
Health & Human Resources Program Manager II with the West Virginia Office of Maternal, Child and Family Health (OMCFH), Charleston, WV – This position includes managing program expenditures for vision, dental, hearing, and other areas and coordinating with OMCFH programs. The HR program manager will develop, plan, evaluate and implement statewide policies and oversee the provision of a complex health service program within Medicaid programs. This includes formulating plans, programs, systems and procedures for efficient operations. The manager will also review changes in health policy and regulations and make modifications. The job would also involve assuring compliance with all state and federal regulations related to Medicaid health services.
Human Resources Manager Industrial Bags, Wellsburgh, WV – The manager will be in charge of managing recruitment efforts including working with hiring managers and determining staffing needs for all employees. The position would also involve:
Posting jobs available through proper channels
Coordinating employment screenings and interview processes
Participating in the new-hire selection process, completing on-boarding training and processing for all new-hires including coordinating background checks, drug screening, and other pre-hire needs
Processing new-hire ADP administration information
Processing employee benefit packages, compensations, performance evaluation programs, personnel records, unemployment claims and employee training
Assisting supervisors and managers with any necessary disciplinary actions by reviewing personnel files
Administering the payroll for hourly employees.
<!- mfunc search_btn -> <!- /mfunc search_btn ->
Qualifying for a Career in Human Resources
In an aggressive employment market, new hires entering the HR field will want to position themselves with the proper training. The nature of the job has a lot to do with the level of education required. Entry-level, associate and lower-level management positions typically demand undergraduate degrees, while senior management and executive roles often call for a master's or specialized MBA with a concentration in HRM.
Additionally, new entrants to the field who have come from an undergraduate background that is outside the area of HR may need an advanced degree in order to make the transition successfully into human resources work.
Bachelor's Degree Programs
Some of the most common degrees in human resources are structured as Bachelor of Arts (BA), Bachelor of Science (BS), and Bachelor of Business Administration (BBA) degrees. A number of options are available at campus locations in West Virginia, as well as through distance learning programs and blended programs that combine classroom and online learning.
Just a few of the possibilities include:
Bachelor of Science in Human Resource Management
Bachelor of Science in Business Administration/Concentration in HR
Bachelor of Arts Labor/Employment Relations
Courses are divided into two basic segments. The first half of the program is typically comprised of general education courses, with the latter half made up of courses in the major. Core classes typically cover subjects such as:
Payroll and accounting
Staffing
Employee and management relations
Business
Economic theory
Methods for decision making
Ethics
Master's Degree Programs
Graduate programs are structured as Master of Arts (MA), Master of Science (MS), or Master of Business Administration (MBA) with a specialized focus in HR management or another specific areas of human resources, like labor relations.
A few program examples include:
Master of Arts (MA) in Human Resources Management
The Master of Science (MS) in Human Resources Management
Master of Science (MS) Educational Human Resources Development
Master of Science (MS) Human Resources Business
Courses at the graduate level often include:
Problem solving
Management techniques
Diversity
Language and technology
Decision making
Integrated knowledge
Theory of business applications
Professional HR Certification
There are also several professional HR certificates that many employers look for in job candidates. Each certificate is specific to a level of training and experience and has its own unique requirements.
The certificates that are most often requested include:
Society of Human Resource Management (SHRM)
SHRM-CP (certified professional)
SHRM-SCP (senior certified professional)
HR Certification Institute (HRCI)
Associate Professional in Human Resources (aPHR)
Associate Professional in Human Resources – International (aPHRi)
Professional in Human Resources (PHR)
Professional in Human Resources – International (PHRi)
Senior Professional in Human Resources (SPHR)
Senior Professional in Human Resources – International (SPHRi)
Global Professional in Human Resources (GPHR)
International Public Management Association for Human Resources (IPMA-HR)
Certified Professional (IPMA-CP)
Senior Certified Professional (IPMA-SCP)
Resources for HR Professionals and Those Aspiring to Enter the Field
Resources are available for HR personnel from a variety of sources. Check with the local chamber of commerce for training seminars available. Local government agencies as well as privately funded and non-profit organizations also provide a good source of information and potential employment opportunities:
<!- mfunc search_btn -> <!- /mfunc search_btn ->
Examples of HR positions were taken from a survey of job listings in the state at the time of this writing and are shown for illustrative purposes only. These examples do not represent job offers or positions that are currently available.
Job growth projections sourced from the West Virginia Department of Commerce and published in the U.S. Department of Labor-funded Long Term Occupational Projections (2016-2026) database – https://projectionscentral.com/Projections/LongTerm. Employment conditions in your area may vary.
All salary and job growth data accessed in October 2019.
<!- mfunc feat_school ->
Featured Programs:
Sponsored School(s)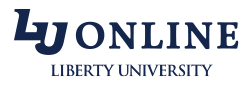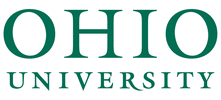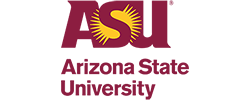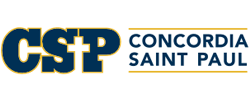 <!- /mfunc feat_school ->