With an unemployment rate of just 3.7 percent, Wyoming has plenty of work to go around for motivated employees… which means a rocking job market for the human resources staff who hire and train those employees. According to the Wyoming Office of Labor Market Information (LMI), short-term industry projections indicate that leisure and hospitality, retail, and construction are contributing to the strengthening of Wyoming's workforce and its economy overall. The LMI shows nearly 100,000 jobs in the state across these industries, which is helping to drive demand for recruiters, hiring managers, training specialists and other human resources professionals in the state's major metro areas.
<!- mfunc feat_school ->
Featured Programs:
Sponsored School(s)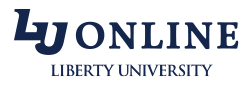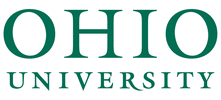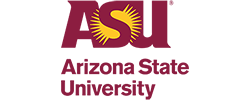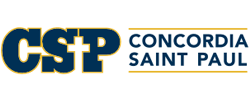 <!- /mfunc feat_school ->
LMI also predicts the following increase in demand among select HR roles across the state through 2026:
HR Management Roles
Human Resources Managers: 7 percent increase
Non-managerial HR Roles
Human Resources Specialists: 6 percent increase
Training and Development Specialists: 7 percent increase
Job growth in all sectors means a growing number of employees that need to be on-boarded, screened and managed. Human resources personnel are key to handling the processing of incoming employees as they vet, train, and develop an organization's workforce.
Some of the largest and most complex HR departments are found in government agencies, medical facilities, as well as in the manufacturing, tourism, and energy sectors. The top ten employers in Wyoming are also those with the greatest need for skilled human resources professionals:
University of Wyoming – 2,800
Natrona County School District – 2,500
Cheyenne Regional Medical Center – 1,853
Campbell County Hospital Sleep Center – 1,700
US Air National Guard – 1,500
Powder River Coal – 1,250
Peabody Energy – 1,200
Wyoming Medical Center – 1,050
Campbell County Memorial Hospital – 1,023
Axafina – 1,001
Exploring Careers in Human Resources in Wyoming
Strong job growth in Wyoming is a good indicator that employers and organizations will continue to hire and develop human resources staff and management.
The general expectation of HR management and specialist staff is to:
Develop recruitment strategies in order to identify qualified candidates
Negotiate contracts and salaries, as well as terms and conditions of contract employees
Check all references and complete company background checks
Translate strategic and tactical plans into HR plans for the organization
Stay current on all regulatory and compliance issues
Recruit and retain a proper level of staff
Oversee the management of all HR records
Investigate grievances and oversee and coordinate remediation when necessary
Human Resources Careers in Military and Government
Careers for HR professionals in the government include both civilian and military personnel. Jobs can be found at many agencies and organizations throughout Wyoming. For instance, each city hall, school district and military installation will typically have a fully staffed HR department. In Wyoming, these would include:
State Auditor's Office
The Livestock Board
Directors Office of Policy Research and Evaluation
Veterans Association
Department of Fish and Game
County government offices
State Parks Historic Sites
Human Resources Careers in the Private Sector
Wyoming's private sector generates most of the jobs for human resources specialists and managers. Job descriptions taken from posted vacancies offer a detailed description of duties and responsibilities (Shown for illustrative purposes only):
HR Manager, The J.R. Simplot Company, Afton – The HR manager will develop and direct the implementation of plans and programs to effectively use human resources to support the company's objectives. All duties must be performed within the framework of the organization's overall policies, plan, programs, and procedures.
HR Specialist, Admiral Beverage Corporation, Worland – The specialist will process payroll, perform related functions and assist with administration of general employee compensation and benefits plans. These benefit plans would include life insurance, health insurance, dental insurance, and disability insurance, retirement plans, vacation time, sick leave, and any leaves of absence.
HR Assistant, Snow King Resort Hotel, Jackson Hole – The assistant will function as assistant to the Director of HR by performing the following duties:
Provide applicants with a career packet that includes information for employment
Perform basic office administration: office supply inventory, file maintenance, typing, clerical support, and other duties on an as needed basis
Maintain I-9 information
Assist in quarterly audits and send out memorandums with required updates
Create lists of employee anniversaries and employee birthday cards
Distribute health and safety checklists
Participate in all other audits
Human Resources Administrator, Saratoga Forest Management in Saratoga – The HR Administrator will:
Administer company policies and procedures for hiring, benefits management, and employee retention
Maintain files, records and documents
Prescreen job candidates and schedule interviews and once approved, extend job offers, and handle onboarding
Coordinate orientation and safety training
Update and maintain all HR reports
Track employee time off and vacations
Oversee employee issues and coordinate disciplinary procedures
<!- mfunc search_btn -> <!- /mfunc search_btn ->
Earning the Right Degree for a Career in Human Resources
Depending on the level of authority a position entails, job candidates may need either a bachelor's degree or a master's degree in order to qualify for a career in human resources. A master's is particularly useful in circumstances where you have earned a bachelor's outside the field but hope to transition into human resources roles.
In general, the competencies employers expect from HR specialists and managers include:
Attention to detail
Proficiency with numbers
Identifying quality job candidates
Maintaining policies and procedures
Relationship building across all levels of the organization
Ability to communicate
Knowledge of Microsoft Office Suite
Bachelor's Degree Programs
Common undergraduate degrees designed to adequately prepare for a career in human resources are structured as Bachelor of Science (BS), Bachelor of Arts (BA), and Bachelor of Business Administration (BBA).
Below are a few of the undergraduate programs available online and through campus-based and blended programs in Wyoming:
Bachelor of Arts in Human Resource Management
Bachelor of Science in Human Resources Management
Bachelor of Science in Business Administration with a Concentration in Human Resources
Bachelor of Business Administration Human Resource Management
Bachelor of Arts in Labor and Employment Relations
The HR professional will earn a degree consisting of both general education classes as well as core classes in the major. Core courses typically cover subjects like:
Staff Development
Training Employees
Compensation and Contracts
Labor Law
Organizational Behavior
Benefits
Diversity in the Workplace
Labor Relations
Master's Degree Programs
Common graduate degrees in human resources are structured as Master of Science (MS), Master of Arts (MA), Master of Business Administration (MBA) and specialty degrees like the Master of Science in Human Resource Management (MSHRM).
Graduate students often have several years of experience of the field prior to returning to school, but are looking for additional education and expertise to allow them to enter the ranks of upper-level management.
Below are a few possible graduate degree options available online and through campus-based programs in Wyoming:
Master of Arts in Human Resource Management
The Master of Science in Human Resource Management
Master of Science in Human Resources
Master of Science in Educational Human Resource Development
Master of Business Administration in Labor Relations
There are a variety of core courses typically found in a graduate program that will prepare graduate students for senior level positions:
Conflict resolution
The law and employment
Benefits and Compensation
Budget Metrics
Strategic Planning
Accounting
Marketing
Technology
Professional HR Certification
Professional HR certification is something employers sometimes look for in their top job candidates. Each certificate is specific to an area of specialization and has its own requirements.
The certification most often requested include:
Society of Human Resource Management (SHRM)
SHRM-CP (certified professional)
SHRM-SCP (senior certified professional)
HR Certification Institute (HRCI)
Associate Professional in Human Resources (aPHR)
Associate Professional in Human Resources – International (aPHRi)
Professional in Human Resources (PHR)
Professional in Human Resources – International (PHRi)
Senior Professional in Human Resources (SPHR)
Senior Professional in Human Resources – International (SPHRi)
Global Professional in Human Resources (GPHR)
International Public Management Association for Human Resources (IPMA-HR)
Certified Professional (IPMA-CP)
Senior Certified Professional (IPMA-SCP)
Resources for HR Professionals and Those Aspiring to Enter the Field
There are various training seminars, educational facilities, and other HR resources available in Wyoming to assist HR personnel with professional development. Information is available through government agencies, nonprofits and professional associations.
Wyoming's HR Staffing Firms
<!- mfunc search_btn -> <!- /mfunc search_btn ->
Examples of HR positions were taken from a survey of job listings in the state at the time of this writing and are shown for illustrative purposes only. These examples do not represent job offers or positions that are currently available.
Job growth projections sourced from the Wyoming Department of Workforce Services and published in the U.S. Department of Labor-funded Long Term Occupational Projections (2016-2026) database – https://projectionscentral.com/Projections/LongTerm. Employment conditions in your area may vary.
All salary and job growth data accessed in October 2019.
<!- mfunc feat_school ->
Featured Programs:
Sponsored School(s)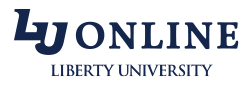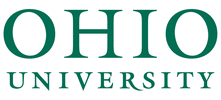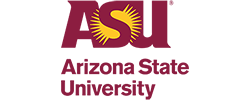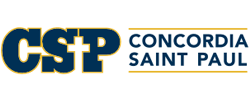 <!- /mfunc feat_school ->